Harde Plastic bekers bedrukken
Duurzame oplossing voor al uw evenementen.
Bij Promocups zijn wij gespecialiseerd in harde plastic bekers bedrukken. Onze plastic bekers zijn van hoge kwaliteit en duurzaam, waardoor ze perfect zijn voor evenementen, feesten, festivals en andere gelegenheden. Ze zijn gemaakt van stevig materiaal PP (polypropyleen ) zijn vaatwasmachinebestendig, zodat ze keer op keer kunnen worden gebruikt zonder dat ze snel slijten.
- Duurzame oplossingen voor evenementen
Onze bedrukte bekers zijn bestand tegen meer dan 90ºC, wat hoger is dan de meeste vaatwassers op de markt.
Polypropyleen Het is het beste materiaal om te hergebruiken en te recyclen omdat het vrij is van chloor.
Resistent, duurzaam en lichtgewicht cups, stapelbaar en elastisch om breuk te voorkomen.
Welke maten kun je jouw harde plastic bekers laten bedrukken?
Bij ons kun je jouw Herbruikbare plastic (PP) bekers laten bedrukken in verschillende maten. We bieden de volgende maten aan: Cup 10-12cl, 15-20cl, 25-28cl, 30-33cl, 35-45cl, 45-50cl en 50-60cl. Of je nu een kleine of grote hoeveelheid drank serveert, we hebben de juiste maat beker voor jouw evenement of bedrijf.
Wat zijn de voordelen van het bedrukken van harde plastic bekers?
Het bedrukken van herbruikbare PP plastic bekers biedt tal van voordelen. Ten eerste zijn PP bekers milieuvriendelijk en kunnen ze meerdere malen worden gebruikt, waardoor ze een duurzame keuze zijn. Daarnaast kan het bedrukken van de bekers met uw logo of merknaam bijdragen aan de naamsbekendheid van uw bedrijf of evenement. Bovendien zijn PP bekers licht van gewicht en gemakkelijk te stapelen, wat ze ideaal maakt voor evenementen en festivals. Tot slot zijn PP bekers goedkoper dan traditionele glazen en kunnen ze worden gerecycled, wat de kosten nog verder verlaagt.
Welke materialen gebruiken we voor het bedrukken van harde plastic bekers?
Voor het bedrukken van de bekers maken wij gebruik van hoogwaardige inkt die speciaal ontworpen is voor het bedrukken van kunststoffen. Daarnaast gebruiken we moderne druktechnieken zoals zeefdruk of digitale print om uw ontwerp op de beker aan te brengen. Deze technieken zorgen voor een duurzame en krasbestendige bedrukking die bestand is tegen dagelijks gebruik en regelmatig wassen.
Bekijk onze andere diensten
Kies voor een milieubewuste en stijlvolle promotie door uw herbruikbare koffiebekers te bedrukken. Onze duurzame, op maat gemaakte koffiebekers zijn perfect voor dagelijks gebruik en evenementen. Laat uw bedrijfslogo, slogan of inspirerende boodschap opvallen en benadruk uw betrokkenheid bij duurzaamheid. Door herbruikbare koffiebekers te bedrukken, promoot u niet alleen uw merk op een aantrekkelijke manier, maar draagt u ook bij aan een groenere toekomst.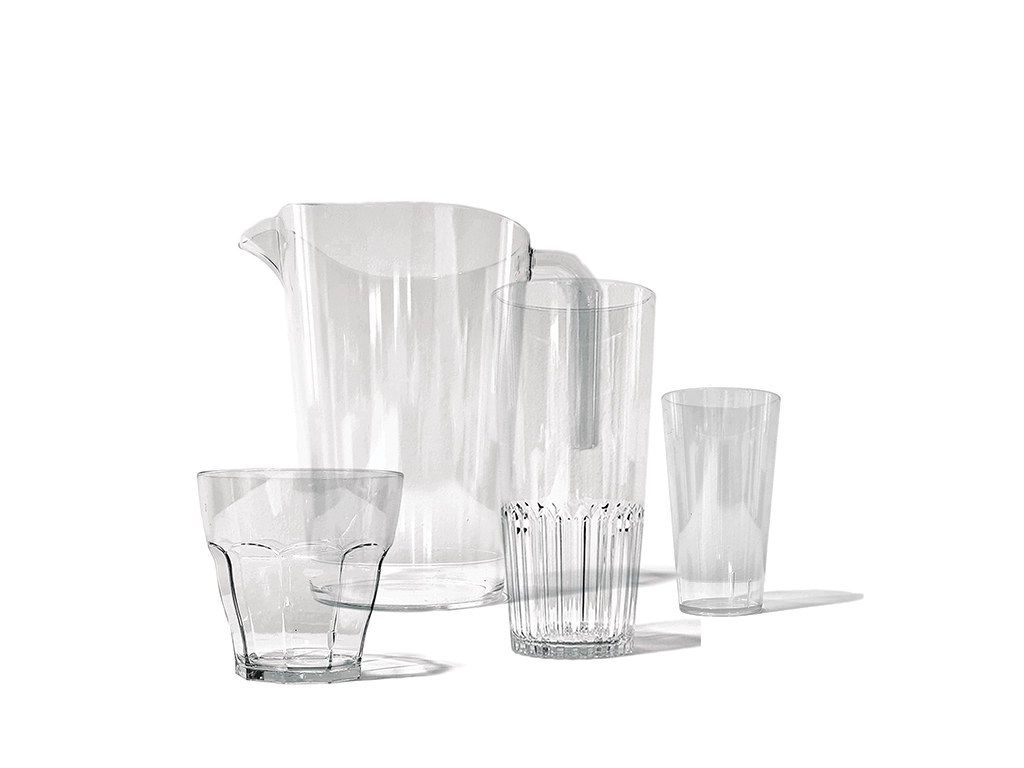 Offerte aanvragen om harde plastic bekers te bedrukken
Benieuwd naar onze mogelijkheden? Vraag direct een offerte aan!
Meld u aan en blijf op de hoogte