Promocups is jouw partner voor al jouw bedrukte bekers
Snelle productie en levering
Ontvang de bekers binnen 14 dagen aan je deur, spoedlevering mogelijk in overleg !
Vanaf 500 stuks. Bestel de hoeveelheden die u nodig heeft.
Met trots gemaakt in Europa. Met een klantgericht team van ontwerpers en klantenservice die altijd voor je klaar staan.
PE of P2P koffiebekers bedrukken
Kartonnen koffiebekers bedrukken is een van de beste manieren om uw merk /boodschap aan (potentiële) klanten te communiceren. Het maakt niet uit of u een grote of kleine koffiebar, restaurant, hotel of een tankstation hebt - wanneer u koffie of andere drankjes to go aanbiedt, kunt u zeker profiteren van een aantrekkelijke, op maat gemaakte kartonnen beker die de waarden uitdrukt, symbool of slogan van uw bedrijf/merk.

Zelfs als je geen koffie of andere dranken verkoopt, wil je misschien je merk promoten tijdens evenementen - als dat zo is, zijn op maat ontworpen kartonnen bekers een uitstekende keuze!
Herbruikbare koffiebekers bedrukken
Verander uw evenementen in memorabele momenten met ons aanbod van bedrukte herbruikbare koffiebekers ! Perfect voor festivals, concerten, sportevenementen en meer - u kunt uw ideeën tot leven brengen op elke gelegenheid die u zich maar kunt voorstellen. Vervaardigd uit eersteklas polypropyleen (PP) of polycarbonaat, bieden deze bekers een combinatie van duurzaamheid, functionaliteit en flexibiliteit. Met diverse maten beschikbaar, zijn ze geschikt voor een scala aan dranken en gemakkelijk te hanteren, te serveren en op te stapelen. Deze herbruikbare bekers presenteren een veilig, duurzaam en milieuvriendelijk alternatief voor wegwerpbekers en glaswerk! Maar dat is niet alles! Naast hun positieve impact op het milieu, bieden we de unieke mogelijkheid om uw herbruikbare bekers volledig te personaliseren. Dit betekent dat u uw boodschap kunt uitdragen, opvalt, een blijvende herinnering kunt creëren en vooral - uw evenement duurzamer kunt maken
Harde plastic bekers bedrukken
Maak uw festival compleet met onze service voor het bedrukken van harde plastic bekers ! Een festival is een plek van vreugde, muziek en samenkomen - en nu kunt u ook zorgen voor duurzaamheid en uniekheid. Onze bedrukte harde plastic bekers zijn niet alleen praktisch en herbruikbaar, maar ze fungeren ook als een geweldig communicatiemiddel. U kunt uw merklogo, slogan of elk ontwerp naar keuze erop drukken, waardoor u niet alleen een ecovriendelijke oplossing biedt, maar ook een blijvende herinnering creëert voor uw bezoekers. Maak van uw festival niet alleen een onvergetelijke ervaring, maar ook een voorbeeld van milieubewustzijn.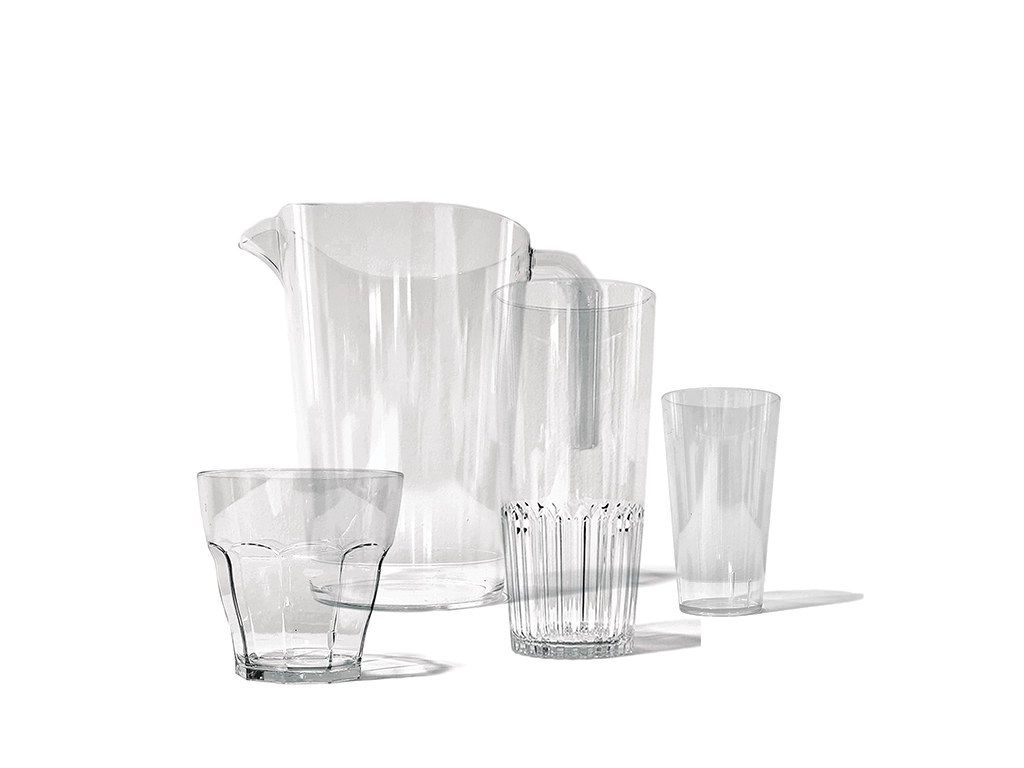 Herbruikbare plastic bekers bedrukken
Onze Promocups zijn een volledig assortiment herbruikbare plastic bekers, ideaal voor festivals, concerten, sportevenementen of elke andere gelegenheid die je maar kunt bedenken! Bierglazen, Bierpullen, frisglazen, wijnglazen, schenkkannen, shotglazen, cocktailglazen, koffie en thee bekers en dienbladen, Maak uw eigen 'eyecatcher' en bedruk uw glazen met tampondruk, zeefdruk of bijvoorbeeld inmouldlabeling. Ook voor kleine oplages mogelijk.
Geïnteresseerd in hoge aantallen?
Als u grotere hoeveelheden wilt dan vermeld op de website, neem dan contact met ons op. 
Klanten die we door de jaren heen hebben bediend
Meld u aan en blijf op de hoogte